Sunday, July 26, 2009
Boaz Mauda singing acapella live at his ESC Press Conference.
He represented Israel in the Eurovision Song Contest 2008 in Belgrade.
Posted by

blogger33
at 1:45 PM
No comments:

Labels: acapella, audition, Avraham, belgrad, Budva, eurovision, festival, montenegro, PICK, serbia, world
Sunday, July 12, 2009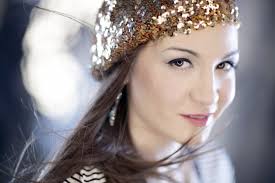 Sirusho Ft. Boaz Mauda & Jelena Tomasevic...
Great voices mixed together...
Posted by

blogger33
at 9:57 PM
No comments:

TEO , the TV host is "inloved" with Boaz and she said that she listen all day & night to his song " Fire in you're eyes"...
The way he gets to those high notes is unbelieveble!
just hear that part time after time and you'll understand.
you can't teach that, that's pure talent...and Boaz has plenty of that.